Course
MA Arts and Cultural Management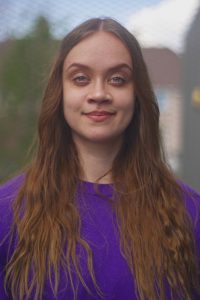 I have been completing the MA part time while working at ArtWorks SY, an organisation which supports artists with learning disabilities and autism. My focus over the last year has been specifically on the inclusion of individuals with learning disabilities into the visual arts sector. I would like to use the knowledge and skills which I have gained from the course to create even more amazing opportunities for our artists and work towards a more heterogeneous art world in the future.
A Bit of Dead Wood
This is one of my Reflective Journal entries from the Critical Issues module of the course. This particular entry is an investigation into a statement made by artist Grayson Perry regarding the effect of the pandemic on arts organisations. The quote was shared widely by the media, encouraging shock reactions and criticism. I attempted to contextualise the artist's words to create my own informed opinion on the subject.
Research Methods presentation
This presentation explained my planned approach to a research project which aimed to examine the accessibility of the Sheffield visual arts landscape to individuals with learning disabilities. The research was grounded in a Marxist methodology with the intention to inform the progression towards a visual arts sector with fairer distribution of capital and power. The research methods included a review of policies of Sheffield visual arts organisations, a questionnaire and interviews.
Critical Issues Essay – Abstract:
This essay used Pierre Bourdieu's theories to analyse the social dynamics which influence the placement of artists with learning disabilities within the contemporary art world. It looks at three 'fields of cultural production' which the work of these artists is often associated with: Community Arts, Disability Arts and Outsider Art. The concepts of 'habitus' and 'cultural capital' are applied to explain how classification under those titles impacts the perception of work produced by artists with learning disabilities. It also explores the predispositions which elicit the segregation under those titles, and how these influence access to success.