Course
BA (Hons) Film & TV Production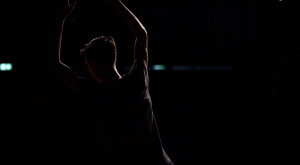 Tom was born in Stockport, Manchester, U.K and attends Sheffield Hallam University on a film and media production course which he will graduate from with a BA in 2021. Tom's cohort know him as an irreverent and quirky personality and recognise his skills as a highly talented editor. He enjoys editing both professionally as well as a hobby, with some videos on his YouTube channel, 'Thomas Edit', having upwards of one hundred thousand views.
Tom also has a keen passion for drumming, which he hopes to pursue alongside a career in editing for the foreseeable future. Despite having spent most of his final year at university shielding at home with family due to the COVID-19 pandemic, he has still managed to connect with his fellow students and make a project that he can be proud of.
SYNOPSIS: A short dance-drama about an unlikely pair who find a connection through ballet.
CAST:
Constantinos Christofi
Lucy Scruton
CREW:
Directed by: Constantinos Christofi
Written by: Constantinos Christofi & Chris Bromley
Produced by: Heather Bennie
Director of Photography: Chris Bromley
Film Editor: Chris Bromley
Sound Designer: Lawrence Beer
Music Composed by: Filip Horvat
Choreography by: Constantinos Christofi