Course
MA Arts and Cultural Management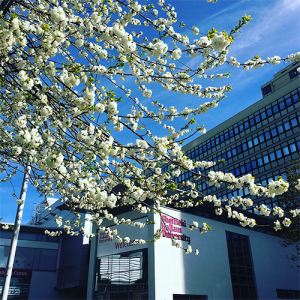 I am currently studying an MA in Arts and Cultural Management. Throughout, I have focussed my research on alternative forms of education, specifically in museums. This is because I really believe cultural settings can offer uniquely interactive and engaging experiences that help develop important core skills for children and young people, in an enjoyable way where they are motivated to learn. I would love to find work that helps connect children and young people from all backgrounds, ages, and abilities to these experiences.
Reflective journal entry- Kelham Island
During the MA, we were encouraged to critically reflect on what we were learning about the cultural sector in terms of our personal experiences and opinions via a journal. Below is my reflection on the cultural identity of Kelham Island, a local hub of gentrification, after exploring the place of art in the public sphere.
Module reflection
This is another reflective journal post which I wrote towards the end of the first trimester of my MA. I feel it gives a good representation of why I chose to do the course, but also how my perceptions of cultural engagement have adapted and evolved with what we learned.
Research methods abstract
This is the abstract of a research project I recently completed looking at how teachers have engaged with learning activity developed by a museum during COVID. Hopefully, this gives a sense of what approach the research took, how data was collected and analysed, and the implications of the findings.
This block prevents right clicking, in order to prevent downloads.
Delete this block to re-activate right clicking.