Course
MA Arts and Cultural Management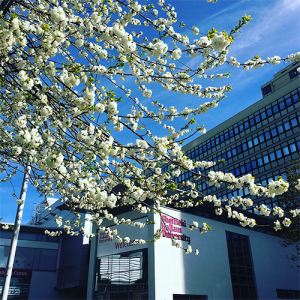 I am interested in museum and heritage management in all aspects; however, I have had a particular focus on audience engagement and methods of digital engagement. These have been my focus for research during my MA as I completed a research project addressing digital engagement with museums and heritage sites during the COVID-19 pandemic and my dissertation addressed the changes as museums and heritage sites reopened to the public. I also have a strong interest in Archaeology as I studied an Archaeology for my undergraduate degree at University of Sheffield.
Reflective journal entry- Kennewick Man
This is the first reflective journal entry I wrote for the course and explore my feelings around repatriation which I then went on to write my end of term essay on. Having studied Archaeology I find repatriation of archaeological finds very interesting and have had to think carefully about what the right balance between scientific study and respecting other cultures is as archaeology often seems like a Western idea forced on other cultures. However, as I explored later in my essay many indigenous cultures are developing their own archaeological investigations and gaining more protection for their heritage in law.
How do museums see themselves?
As I was developing my ideas for one of my end of term essays I began to examine the role of museums in health and wellbeing, this reflective journal entry related to that exploration of ideas. It focused on the way that the museums themselves view their role and how that role has changed over time from museums being a place purely for research and the conservation of artefact to looking to serve the community around them and promote health and wellbeing. I chose to focus the essay which developed from this around museums' role in dementia care as it is a topic that has personal meaning for me.
Research Project Proposal
This research project focused my interests towards audience engagement and digital engagement, it took the current issue of COVID-19 and addressed how museums and heritage sites were overcoming the lockdown restrictions to still provide a service for their visitors. It was of particular interest to me as it was a current issue that had potential implications for museums and heritage sites. These interests then developed into other projects for instance my funding application in Semester 2 proposed the development of an App for Creswell Crags to improve visitor engagement and access to the site, the group project looked at ways to create profit from digital resources and I focused on the expansion of a Patreon service. Finally, my dissertation addressed how audience engagement was again changing as museums and heritage sites were able to open their doors again in Spring 2021 and the impact of the social distancing measures on visitor and staff experiences.
Research Methods Presentation
This presentation shows the development of my ideas from my research proposal and the early stages of my research. It has a focus on the methods used for the research along with the beginnings of the results from the questionnaire I created and distributed.