Course
BA (Hons) Film & TV Production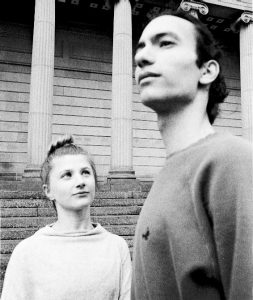 Constantinos was born in Limassol, Cyprus and moved to Sheffield, U.K in 2018 in order to undertake a BA in film and media production at Sheffield Hallam University. He has in the time since gained experience in screenwriting, directing and acting. He has had multiple short films accepted into festivals throughout his short career in filmmaking and hopes to continue to broaden his horizons going forward into the film industry after graduation.
Constantinos, known as 'Con' to his friends, is an accomplished dancer who often stars in the short films he directs. He is an active member of the LGBTQ+ community and upholds a strong code of diversity and equality which remains integral to the films he creates. Constantinos hopes that in the future he will become a household name for writing and directing, with films known for their diversity and ability to touch people's hearts.
CAST:
Constantinos Christofi
Lucy Scruton
CREW:
Directed by: Constantinos Christofi
Written by: Constantinos Christofi & Chris Bromley
Produced by: Heather Bennie
Director of Photography: Chris Bromley
Film Editor: Chris Bromley
Sound Designer: Lawrence Beer
Music Composed by: Filip Horvat
Choreography by: Constantinos Christofi
SYNOPSIS: A short dance-drama about an unlikely pair who find a connection through ballet.