Course
MA Arts and Cultural Management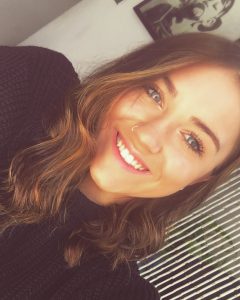 I previously studied International Events Management with Art and Entertainment (BSC) at Sheffield Hallam, and my experience has included working with festivals, theatres, and art galleries. Throughout my time at Sheffield Hallam, I have specialised in the representation of women in the music industry. This has included, the sexualisation of women in music compared to visual arts, behavioural consequences of music lyrics and gender disparity in music venue line-ups. All of this has empowered my feminist position within my future role in events. My drive is to help others, create safe spaces and provide opportunities for everyone through an all-inclusive ethos and allowing for expressive creativity.
Dissertation Proposal – "Analysing the gender inequalities of musicians within the line-ups at music venues, with a specific focus on the Sheffield based music venue 'The Leadmill'"
When analysing data, it is clear that white, able bodied, cis, heterosexual, men are dominating the music scene. Therefore, my final dissertation aims to look at the lack of equality and diversity within music venues and the potential issues this could be causing for artists and attendees. It will be analysing the gender in musicians within music venues, the causes, consequences, and recommendations.
Research Report – "To what extent do chart music lyrics glamourise societal issues and influence behaviours"
There are extreme difficulties with telling musicians what not to express within their lyrics, as many musicians today are fortunate to be in an industry in which free speech and artistic license are basic rights. However, when lyrics that appear in the charts and are incredibly accessible often contain sexualised themes, misogyny, profane language, and references to drugs, violence, where do we draw the line? This report highlighted the significant issues within lyrics and the impact of behaviours related to gender differences. All of which needs to be brought to the forefront of the music industry to allow for further discussion and to create a more socially positive listening experience for all.