Awards
Outstanding Achievement Award Tagore International Film Festival 2021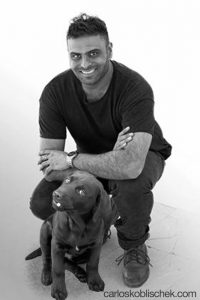 Haresh achieved a Distinction on the MA Filmmaking course.
He is a Film-maker and Barrister. He has worked as an Actor, Stand-Up Comedian and writer.
His biggest inspirations in film have been Mira Nair, Pedro Almodovar and he is a big fan of Onir in India.
'My Niece's Big Fat Delhi Wedding' (2021) was inspired by the hit film 'Monsoon Wedding'. The film showcases the Delhi high life of the Kohli family who live in its suburb called Gurugram. Filmed over a 10-day period, the documentary demonstrates all the 'C' words of an Indian wedding – the 'charisma', the 'chaos', the 'crying', the 'colour', and its ceremonies such as 'choora' and 'caleeray', and above all the comedy!
Editor – Will Cocker
Music Director – James Gibbons MacGreggor
Assistant Director – Sarita Sood
Content Writer/Translator – Ramesh Gualani
Web Designer – Simon Thorne