Course
BA (Hons) Digital Media Production
The overall aims for this project were to utilise and build on skills introduced throughout all the previous modules of Digital Media Production. Due to the nature of the brief, I was able to undertake a project of my own choosing. This brief allowed me to create my own branding of an alcoholic drink.
This includes product design, brand design, a mock-up website, posters, motion graphics and examples of social media. The idea for this project came from seeing many different designs in supermarkets of beer and alcoholic cans.
This block prevents right clicking, in order to prevent downloads.
Delete this block to re-activate right clicking.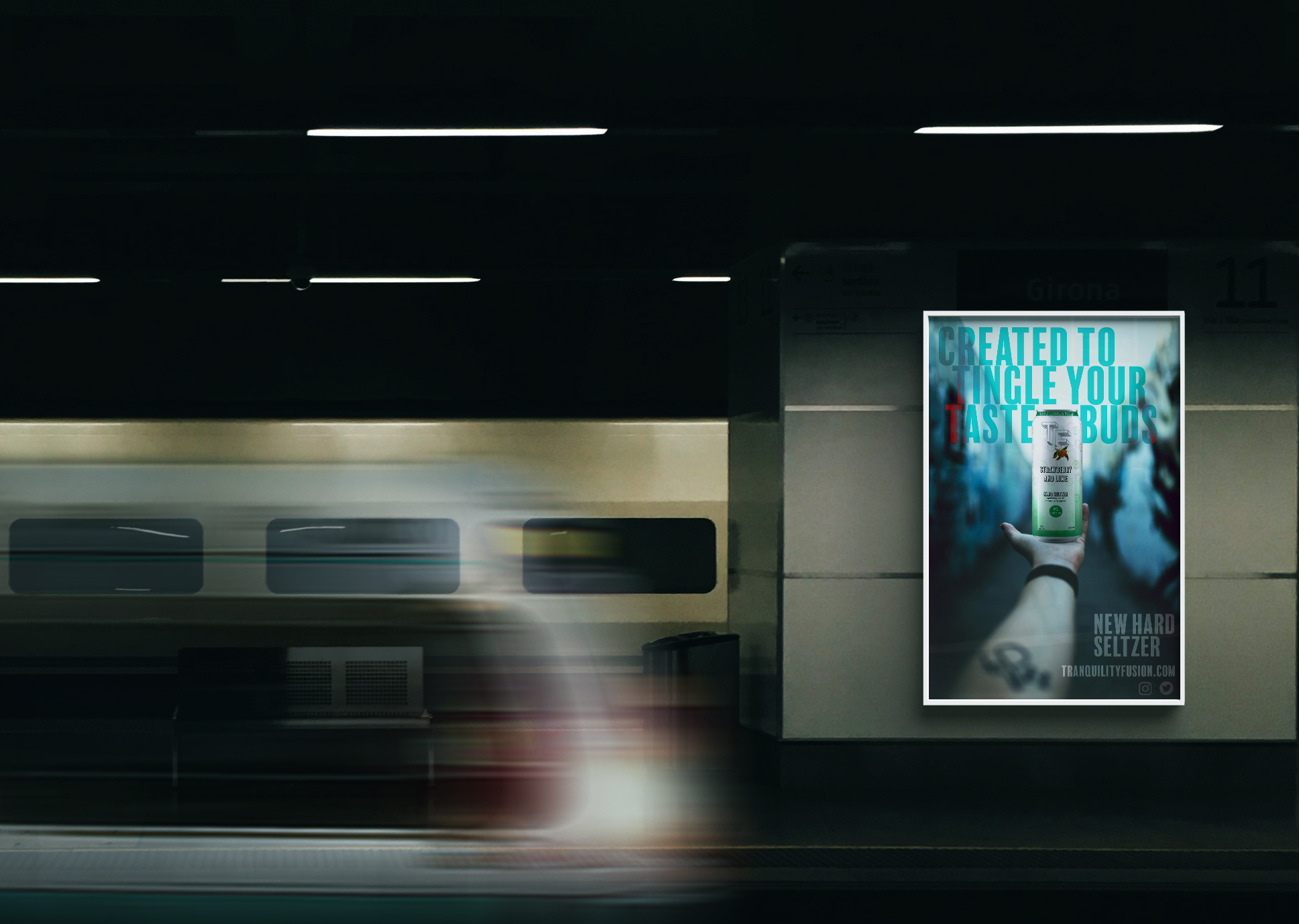 For this project I was able to use a large range of skills to create this brand from scratch. These skills were implemented using the Adobe Suite programmes Photoshop, Illustrator and After Effects. I also used Wix.com to create the mock-up website. I had 8 months to create all of Tranquility Fusion's assets, so I made sure to stick to a schedule of making sure that all the research was collated and finalised in semester one. This included research into Hard Seltzers and Target Audience, Colour, Brand Identity, Veganism and Cruelty Free, and Social Media and the use of Influencers.