Course
MA Arts and Cultural Management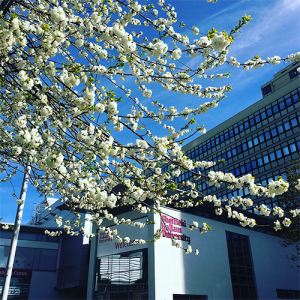 I am a BA English Graduate with an interest in literature, publishing and editorial work. I have completed work experience at a prestigious publishing house as a marketing and publicity assistant within the children's department in London as well as a three-month work experience opportunity at an indie cookbook publisher in Sheffield. I have a keen interest in the marketing and publicity that surrounds the book business, as well as the rights and legal sector that works alongside this. These interests have continued on into my MA, where I have become increasingly interested in the marketing and planning areas of arts and cultural institutions, such as during our individual project in which we were tasked with creating and planning an event for a company of our choice, including budgets and financial statements.
My other professional interests include music, live events and the importance of local, grassroot venues. This has become clear over several assignments, such as my research project where I investigated the use of streaming services for emerging artists and my dissertation, which is focusing on the importance of grassroot music venues for the local community and live music ecology. During my time on this course, I have developed a keen interest in the accessibility of arts and culture. I am especially interested in investigating ways in which this can be improved and whether the digitalisation of the sector during the Covid-19 pandemic has changed the ways the sector can be accessed; this also includes how arts and culture can be used within non-traditional educational settings. I feel that arts and culture should be accessible to all and can be used as an important and effective tool in improving confidence, life skills and, in some cases, educational attainment. I researched this for one of my assignments, focusing on the use of the arts in the criminal justice system and further pursued through my work experience, where I chose to volunteer for a charity that uses creative writing to improve children's confidence, imagination and literary/creative writing skills.
Reflective journal entry
This is the first assignment I completed on the course. I discuss one of the required texts that I had previously read and provided my own thoughts and opinions on the topic. The text was exploring the issue of inequality in the arts and what more can be done to close this gap. I used my previous knowledge and own interests to provide examples to support my arguments.
Research project powerpoint
This is the powerpoint presentation for my research project. I chose to investigate the impact of streaming services on music consumer habits and emerging artists. I went on to interview emerging artists about their opinions on the subject and was inspired by some of their comments which led to inspiration for my dissertation.
Arts Management in Practice module proposal
This is my proposal for the Arts Management in practice module. I chose to use a rural theatre company in Shropshire as my focus, creating a fictional project for them. The project I chose was school, FE and HE touring workshops where participants could learn various skills relating to the performing arts sector.
Dissertation proposal
This is the proposal for my final project/dissertation. I have chosen to write my dissertation on the impact of grassroot live music venues in Northern England, focusing on the cultural, social and economic benefits and what more needs to be done to keep these venues open.