Course
BA (Hons) Film & TV Production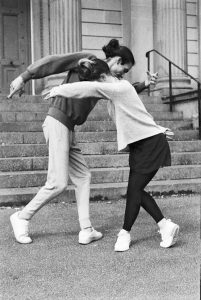 Lawrence was born in Welwyn Garden City, Hertfordshire, U.K, but grew up in Morpeth, Northumberland. He will graduate from Sheffield Hallam University in 2021 with a BA in film and media production. While a vast portion of his course was disrupted by the COVID 19 pandemic, Lawrence still pursued a specialisation in sound and proved himself to be a resourceful and capable sound master on multiple projects.
In his private life, Lawrence is an accomplished skier and has experience on the slopes from the tender age of two. When he is not working on films, he still participates in competitive skiing, as well as occasional family holidays to the alps. Lawrence's ultimate career goal is to work alongside an award-winning team and attend the Oscars in a tuxedo.
SYNOPSIS: A short dance-drama about an unlikely pair who find a connection through ballet.
CAST&CREW:
CAST:
Constantinos Christofi
Lucy Scruton
CREW:
Directed by: Constantinos Christofi
Written by: Constantinos Christofi & Chris Bromley
Produced by: Heather Bennie
Director of Photography: Chris Bromley
Film Editor: Chris Bromley
Sound Designer: Lawrence Beer
Music Composed by: Filip Horvat
Choreography by: Constantinos Christofi