Course
BA (Hons) Digital Media Production
The idea for my creative media project was to create a mobile application which replicates the experience and results of traditional film photography/ disposable cameras, as well as providing a cheaper alternative to regular image development.
My reason for choosing this topic was due to the recent surge in popularity amongst peers and social media trends.
This block prevents right clicking, in order to prevent downloads.
Delete this block to re-activate right clicking.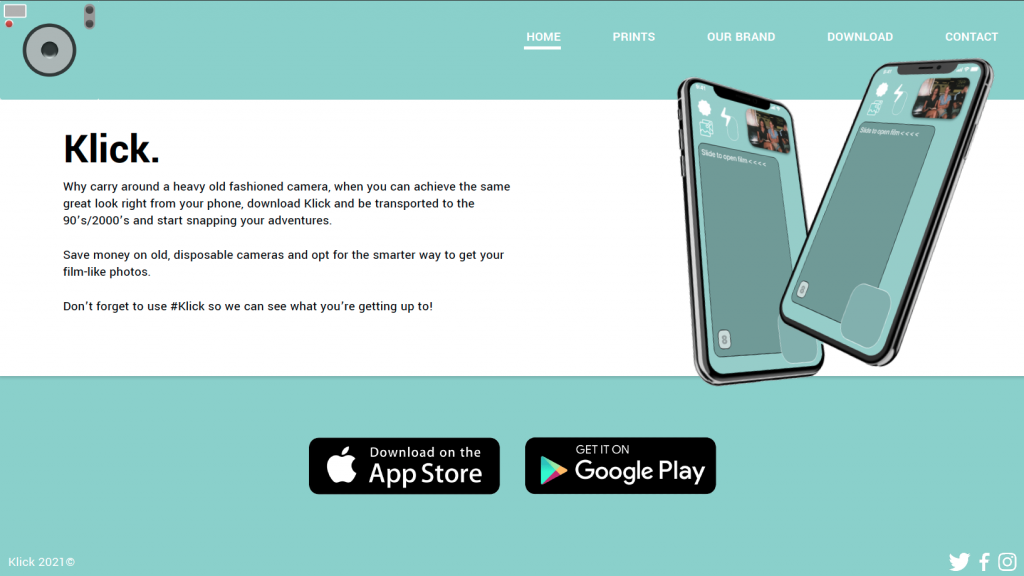 My goals for this project are to develop a user-friendly film style app, with a strong and clear brand style, create social media content and multimedia promotional materials such as GIFS, videos and images, as well as an accompanying website. Utilizing several software programmes such as Adobe Photoshop, InDesign and Illustrator, which were all programmes which I had an extensive experience with however, to prototype my app I used Adobe XD which I had previously never used before. While looking for software for prototyping I tried several different alternatives, such as Marvel and Figma, I ultimately decided on XD, this was because Adobe offered a range of plugins to help integrate media into your prototypes, as well as the fact that it is so integrated within the Adobe suite, all-be-it without the live collaborative feature that both Figma and Marvel would allow.